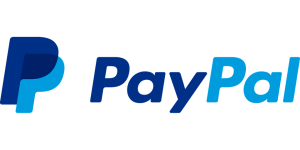 For anyone who pays or gets paid
PayPal is one of the leading payment solutions on the market.
They offer secure payment without the customer having to share payment details.
It makes it easier for the customer to pay in your online store.
Well-known name helps you feel a sense of security when buying.
Always included in Abicart
Connect your online store with Paypal in just a few steps and you are ready to start selling
To use the service, you must register with PayPal for a so-called "merchant account" or a business account. It usually takes 3-5 minutes to set up your account. Once the registration is complete, you can log in to our admin panel and fill in the account information they provided to you.